Do men even wear beaded bracelets?
Yes, they do. You can wear bracelets regardless of who you are or where you are. And while bracelets, especially men's beaded wrist mala bracelets, are not the easiest ones to style, with a bit of mindfulness, you can easily find numerous ways to wear bracelets regardless of if you are a man, woman or anyone in between.
The question now is – How?
Well, this is what we are here to answer. But before we go into the tips for wearing the best bracelets for men, let's discuss some basics here.
What Are Bracelets?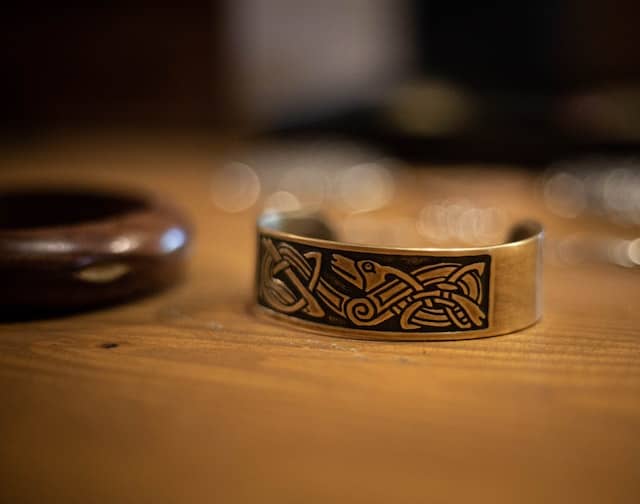 This question is as simple as it gets. Everybody knows what a bracelet is; they are ornamental bands, hoops, chains or strung beads worn around the wrist or arm. Although you can wear bracelets on your arm, people generally don't. Because bracelets are generally worn on the wrist, they are also known as wrist mala, which means wrist necklaces.
But is there any meaning to wearing bracelets?
Is There Any Meaning When Men Wear Bracelets?
Well, the best answer is "it depends". If men wear bracelets, it simply means they want to be fashionable or make a statement. Unless the material of the bracelets has significance in religion, custom or region, then men wear bracelets for fashion.
However, if a bracelet has significance, for instance, silver bracelets, significant strong personality and beaded bracelets signifying- well, a lot of things, then men wear the said bracelets for their significance. This is even more so when it comes to hand-beaded mala because beaded mala can be made from a wide range of beads, with each bead having its own significance.
Some other meanings behind men wearing bracelets can be:
Social status
For inspiration
Embracing trends
In summary, the reason why men wear bracelets depends from person to person. However, the most common reasons are fashion, significance, status, or for inspiration. So –
How To Wear Bracelets For Guys?
Regardless of what the reason is, you can't just wear any random bracelets. Depending on your region, religion, and belief system, you may need to do a compatibility test before you read any form of beads or bracelets. But even if you are compatible with any form of a bracelet, there are still a few things you need to consider before you start wearing bracelets, especially beaded bracelets.
So the question of "how to wear bracelets as for guys" is the one that has existed for a long time. Here are a few tips on how to do this.
1) Versatile bracelets are always a good idea
Mens beaded bracelets such as Tiger Eye beaded bracelets, Lapis Lazuli beaded bracelets, obsidian beaded bracelets, evil eye bracelets for men, and metal bracelets are among the most versatile. These beads look simple but sophisticated. Because of this trait, these and other similar bracelets go well with every look and occasion.
Furthermore, these simple-looking bracelets usually have their own deep and hidden significance.
2) Custom Bracelets
Simple and versatile bracelets are great for showing love for men's accessories. However, if you want to add significance to your bracelets, nothing is preventing you from customizing your own bracelets. You can have your custom design engraved into metal bracelets or combine multiple loose beads to have your own custom beaded bracelets.
Furthermore, you can have custom beaded bracelets for men for every occasion as well. There are numerous beads with a wide range of colors that you can customize your bracelets.
3) Gemstone Bracelets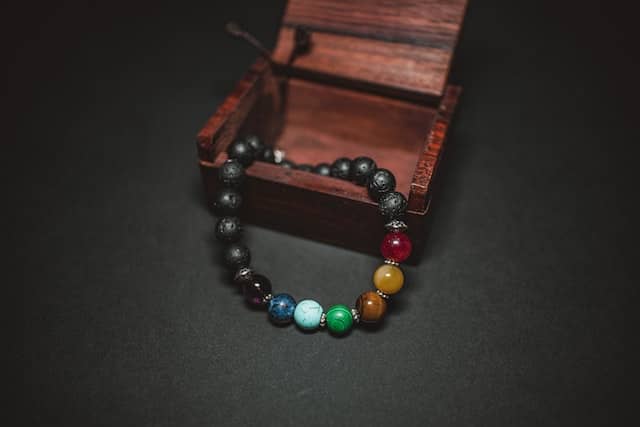 Gemstones are pretty, they are semi-expensive, and they signify a lot of things. Although you may need to consult an astrologer or an Astro gemologist to have the perfect gemstone for you, wearing a bracelet embedded with a gemstone or a gemstone beads bracelets is always a good idea. Furthermore, if you really want to show your status, having one made from expensive gemstones is a great way to do this.
4) Wear bracelets on a single wrist
Time to change the tone a little bit. This tip for wearing bracelets does not have anything to do with the type of bracelets; rather, it is about where you wear them.
If you want to follow the local customs, you must not wear beaded bracelets on the left wrist. However, nothing stops you from wearing beaded bracelets on your left wrist. That said, even if you disregard the local customs, wearing only one bracelet is still a good idea for aesthetic purposes. Leave one of your wrists bare, preferably the left one. It is an easy way to attract attention and show your bracelet.
5) Stack them
In simple words, wear multiple bracelets on one wrist in stacks. Although you can stack just about every type of bracelet, this works best with beaded bracelets as you have multiple choices of color and contrast.
Besides this, you can also order custom bracelets for men as well.
6) Wear Bracelets on both wrists
So wearing bracelets is not the only answer to the question of how to wear bracelets for guys. As long as the bracelets are compatible, you can wear them on both wrists. The point here is to match the bracelets on both wrists. You can do this by either wearing bracelets of similar color and material or going the opposite way and making them strongly contrast with each other. The former way of wearing bracelets on both wrists works for blending.
At the same time, if you wear contrasting bracelets on two wrists, it is a great way to attract attention.
7) Match the bracelets with the wristwatch
Men somehow have this weird attraction and compatibility with wristwatches. Now, this can be used to your advantage and if paired with the correct/ matching wristwatch, you might just have the perfect answer to the age-old question "How to wear bracelets for guys".
If you have a silver big watch, compliment it with a simple coral bead bracelet or a metal bracelet. If your wristwatch is that golden or any other vibrant colors, pairing them with copper, bracelets, or gemstone bracelets is a great option.
Conclusion
In the end, there is no objective answer to the question of "What is the best bracelet for men" or "what are the best tips for men who want to wear bracelets?" regardless of how objective one may try to be, there will always be exceptions. However, the tips that we gave here and the best types of bracelets we mentioned are generally applicable. In addition to this, you can also wear leather bracelets, cuff bracelets and stack bracelets as men's accessories.
The general summary is "Keep it simple and bold". As long as you keep this in mind and check your compatibility with the material of your bracelet, you will have the best bracelet for men.
We hope you found this helpful and interesting. And as always, thank you for reading till the end.
FAQ
Q: What type bracelets for men are there?
A: Men can wear any bracelets. However, some of the most popular ones are:
Beaded Bracelets
Broad Metal Bracelets
Knotted Wrist Mala
Metal Chain Bracelets
Cuff Bracelets
Buddha Bracelet for men
Meditation beads for men
Q: Should a man wear a bracelet?
A: Yes they should if they want to. Nothing is preventing a man from wearing bracelets. Anyone can wear a bracelet if they have the desire.
Q: Why do men wear wrist bracelets?
A: Men can wear bracelets for a wide number of reasons that can range from "Just because they want to" to "a show of power and fashion".
Q: Why do guys wear bead bracelets?
A: Guys wear bracelets for many reasons, which include but are not limited to the following:
Enhance physical and mental aspect
Prevent energy drainage
Ground hot emotions
Achieve quick recovery
Enhance financial fortune
Positively effect relationship
Make a fashion statement
Q: What wrist should a man wear a bracelet?
A: The general and traditional consensus is that men should wear the beaded bracelet on their right wrist as the left hand is considered impure and foul. That said, men can wear wrist mala bracelets on any hand as there is no steadfast rule preventing this.