Statues
Statues have been central to many religious and spiritual practices for ages. Even before there were carefully handmade statues like the ones at Nirvana Mala, people used to pray and meditate around specific rocks and basic stone carvings for their spiritual and mental peace.
Now you can get blessed with the Buddha and bodhisattvas and feel their presence by your side with uniquely designed resin Buddha Statues at Nirvana Mala. Our handcrafted statues are here to remind you about the correct path to Nirvana and be an eye attraction simultaneously.
As one of the best and biggest wholesalers of Resin Buddhist statues and other forms of Statues in Nepal, Nirvana Mala presents you with carefully crafted sculptures from the highest quality raw materials and highly skilled artisans.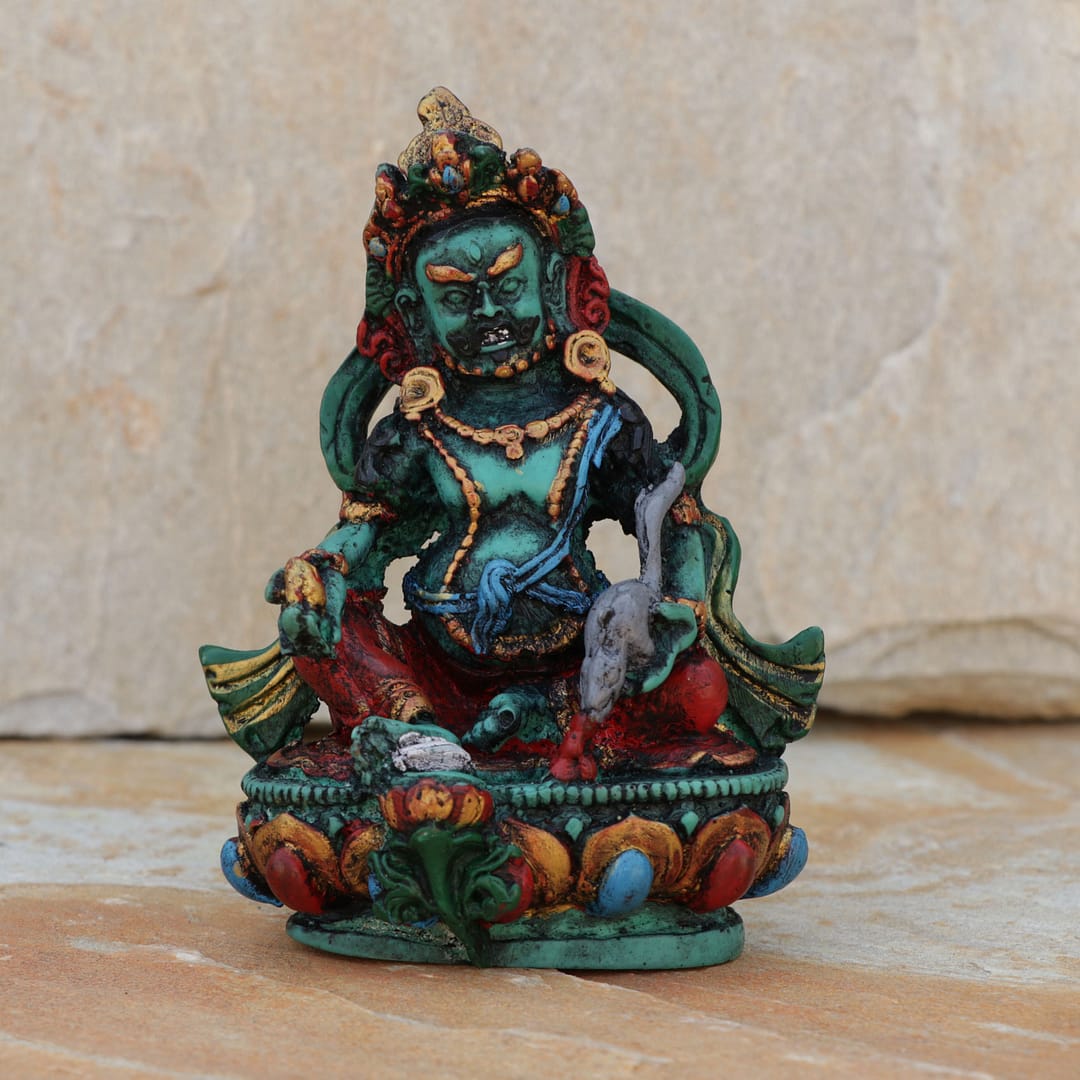 Show Filters
Showing 1–12 of 46 results
Showing 1–12 of 46 results
Why Statues from Nirvana Mala?
Statues have been and are used for a lot of things. But for the most part, the primary purpose of a statute is to memorialize something or someone. At the same time, statues are also used to represent what cannot be seen and connect with a higher being.
Connect with the lords and feel their blessings through our exquisitely crafted statues. Let's not forget that statues are not used for religious and spiritual practices. Our resin Buddhist statues can also be used for decoration. With attractive color schemes and highly detailed engravings, our Resin and Zambala Buddhists can be the center of attraction regardless of where you put it!
Nirvana Mala for the Best Religious and Buddhist Statues at the Best Price
As Nirvana Mala is among the best and largest distributors and wholesalers of religious accessories in Nepal, we naturally provide you with the best prices for all of our Resin Buddhists Statues; In fact, our product costs less than $20 per unit.
Additionally, since we have a 3% discount on every product, you can buy the best Resin Buddhists statues at an even lower price.
At the same time, we at Nirvana mala value your time. We promise to deliver your products within a week (three to six days) from the date of your order. However, there can be up to three days of extension if you place a large order for processing and packaging!
Get the best and cheapest statues and reach Nirvana at Nirvana Mala!