Mala Necklace
Mala, or beaded necklace, is integral to many religions and spiritual practices in southern Asia. Now, Nirvana Mala brings you the highest quality handmade Mala including the rare and authentic rudraksha mala right at your doorstep.
As a global wholesale vendor, Nirvana Mala ensures that you get the highest quality Nepali Handmade Mala Necklace made from the purest gems to bring about a positive change in your life. We offer you a wide range of choices, from 108 prayer beads to aid your meditation to attractive Amber Malas, wood mala, and more. Furthermore, you can handcraft your own mala. You just need to buy loose Mala beads from us.
You can feel the creator's care and rich history in every single one of our handmade goods. Nirvana Mala is the one-stop solution to fulfill your need for high-quality Mala beads!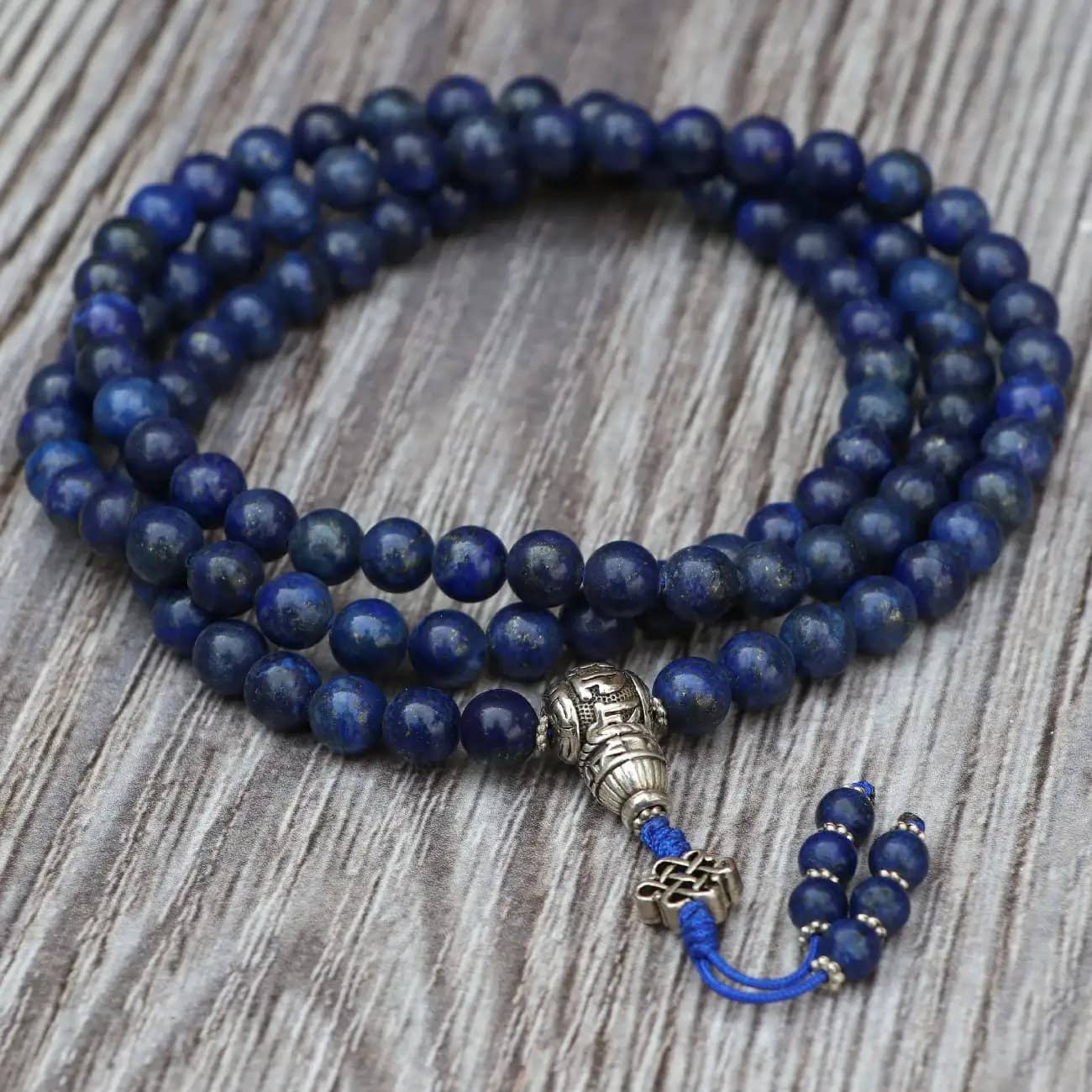 Show Filters
Showing 1–12 of 267 results
Showing 1–12 of 267 results
Get the Best Mala at Nirvana Mala, The home to all your Mala Needs!
Being one of the biggest and best wholesalers in Nepal, at Nirvana Mala, you can buy any and all forms of Mala. Regardless of your needs, be it Mala for Meditation or Fashionable Mala, we have them all.
Why and where do you use Beaded Mala Necklace?
Beaded Malas are widely used in Eastern religious and spiritual practices to connect with the higher deity in multiple religions, including but not limited to Hinduism and Buddhism. Along with this, our beaded Mala is well known for being used by meditation experts to aid them in meditation. In fact, our Japa Beaded Mala is popular for its aid in the Japa Bead Meditation technique.
Count the beads while you breathe in and absorb the energy from nature. Furthermore, with the proper meditation, you can heal your physical body and soul with Beaded Mala from Nirvana Mala!
Our Beaded Malas are not just meant for religious practices; you can make a fashion statement with the best-beaded mala from Nirvana Mala!
Best Value for Price with Beaded Malas from Nirvana Mala!
Since we have a large variety of products, it is a given that we have a wide price range for our handcrafted products as well. At Nirvana Mala, you can find beaded mala in a price range of $1 to $110!
If you are looking for the cheapest beaded Mala on the market, we have the Blessing Buddha Glass Mala for just $1.70!
Furthermore, with the discount, you can get everything at a lower price!
At the same time, we know that every second of your time is precious. Therefore Nirvana Mala promises to deliver your order within three to six business days. That said, if you place a large order, there can be up to three days of additional time required for processing and packaging, depending on the size of your order.
Count the beads and calm your soul while making a fashion statement with Best Beaded Mala from Nirvana Mala!