Beads and bracelets have been integral aspects of human accessories ever since our Tribal era. That said, beaded bracelets are a bit of an unsung hero of the accessory world, especially bracelets for women. People talk about rings and necklaces as an integral accessory for women, but so are bracelets. Yet people seldom talk about this- so let's change this. Let's talk about some of the best-beaded bracelets for girls.
But before we begin –
What are beaded bracelets?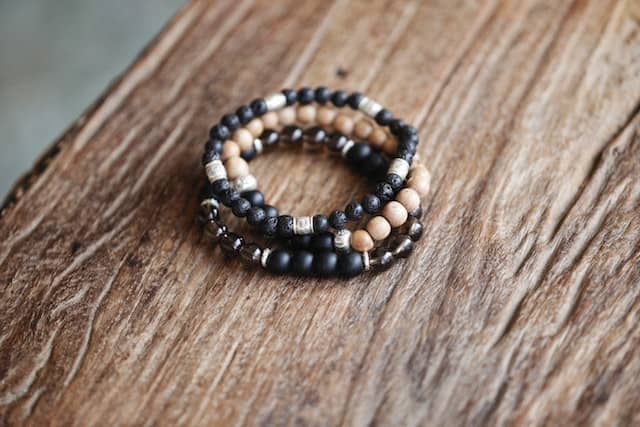 Beaded bracelets are accessories for arms or wrists that are made by stringing different types of beads (small pieces of glass, stone, seed, or other similar materials) in a loop. They are essentially arm or wrist bands. However, although the bracelets are simple in design, their significance and functionality are anything but simple. Depending on the material of the beaded bracelet and the meaning behind the said materials, a simple-looking beaded bracelet for women can carry deep meanings.
For instance, a skull-beaded bracelet signifies bravery and a desire to gain spiritual immortality. At the same time, if the skull beads are switched with brass beads bracelets, then it can signify the journey of a person moving on from old wounds.
In a similar vein, wearing a gemstone bracelet may simply signify the wish to be different or a person on a path to spiritual freedom.
Therefore, beaded bracelets for girls are simple accessories filled with immense significance within. Now that this has been said –
Why choose beaded bracelets?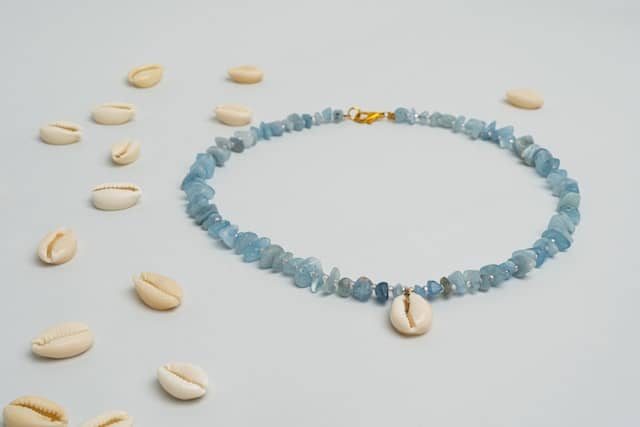 If you have this question, then you are not the only one. Beaded bracelets are popular and everyone has their reason for wearing them. But if you are new to the amazing world of beaded bracelets for women and want a few specific reasons, then welcome to the place that may just be the one you need.
Following are some of the most common reasons why you should choose beaded bracelets.
They are a great tool for meditation
Beaded bracelets for women look amazing
You can customize them
Depending on the beads you use, you can gain additional benefits like boost in your insight, comprehension or fortune
They are great for aiding you in your spiritual journey
Beaded bracelets can be a symbol of status
They are great fiddle toys and can help you to control your anxiety
Beaded bracelets for women work well with every form of wear
As you can see, regardless of if you are into spirituality and meditation or not, you have every reason to wear beaded bracelets. So what is stopping you from shopping for some wrist mala bracelets?
But before you purchase beaded wrist mala bracelets for women, do you want to know what are some of the best-beaded bracelets for girls and women?
Best types of beaded bracelets for women and girls
Are there any specific types of beaded bracelets for women and girls that can categorically be called the best? Nope, but there are a few types that are in the trend. And let's be honest here, as long as you – yes the one reading this – feel comfortable and compatible with the beaded bracelet wrist mala, then that is the best bracelet for you.
But let us talk about the trendy best bracelets for women for now.
1) Pearl Bracelets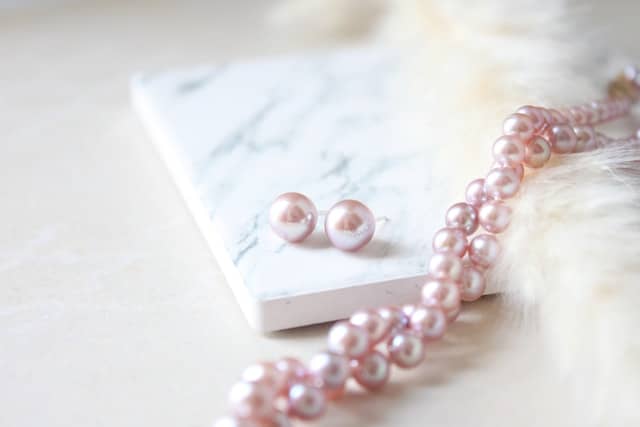 Pearls are precious, they are beautiful, and people have used pearls as beads since ancient times. Each pearl is carefully strung with a strong string and carefully knotted to form one of the most dazzling accessories for women. This is a rather popular bracelet that can be quite costly depending on the quality of the pearl. They are a symbol of grace and elegance. At the same time, pearls also symbolize "wisdom gained through experience" if you take a look at its spiritual side.
2) Charm Bracelets
As their name suggests, charm bracelets are strings or chains with small charms in them. The charm can be anything from personal good luck charms to religious charms such as the Hamsa charm. Although generally a bit on the casual side of the fashion statement, you can turn this into a classy needed bracelet for women. All you need to do is take existing bracelets (such as pearl or gemstone bracelets) and attach a charm to them.
3) Gemstone Bracelets
Gemstone bracelets fall in the same category as pearl bracelets but with more emphasis on significance. There are hundreds of gemstones in the world and each one of these gemstones has its significance and meaning. For instance, Jade symbolizes serenity, Amethyst mysteriousness and Sapphire symbolizes royalty. Along with this, each gemstone is also said to enhance your fortune and grant you a boost in specific aspects of life. Even if you keep the significance and perks aside, you still have an amazing accessory that is tough, elegant, and graceful making gemstone bracelets for women a perfect accessory.
That said you do need to be a bit careful about the price as some of the gemstone bracelets can be quite expensive.
4) Knotted Bracelets
Yes, this is still technically a part of beaded bracelets. Although the majority of this bracelet is just string, the guru's head is still a bead. Regardless, this form of beaded bracelet is perfect for women who are into minimalistic fashion.
Furthermore, depending on the type of knot, material, and color of string, this type of bracelet can have deep significance. Let's not forget the Buddhist endless knot.
5) Beaded Stacked wrist mala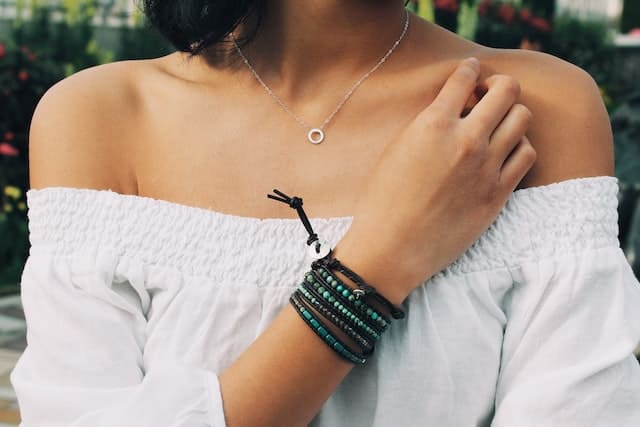 As the name suggests, beaded stacked wrist mala is a combination of a few separated beads bracelets combined into one entity. Because of this reason, they are a bit wider than the other entries on this list. Now depending on the stacked beads, this can either go along with the formal and glam look or casual ones. If the bead of gemstones, metal, pearls, or other similar pricy materials, then its stacked wrist mala becomes a perfect beaded bracelet for an elegant look. On the other hand, if the bead is simple and grounded like seed beaded wrist mala and stone bracelet then you can turn it into wrapped wrist mala for a casual look as well.
And yes, we have talked about the best-beaded bracelet for men as well. However, that one is more like a guide since men are not intrinsically connected with the beaded bracelets. So if you want to, you can give it a read.
Now naturally there are more than just beaded bracelets. We have interlocked chain bracelets, bangles, cuff bracelets, hair tie bracelets, and more.
Conclusion
Beaded bracelets are the unsung heroes of women's accessories – they are always there but seldom talked about. There are many bracelets in the world and among them, a few manage to stand out from the rest.
That said, although this is a list of best-beaded wrist bracelets, the best ones are always the ones you feel the best version of yourself in.
FAQ
Q: Can you wear a mala on your wrist?
A: Yes, you can wear mala on your wrist. You can wear mala however you want to as long as you do it appropriately.
Q: Is beaded jewelry in Style 2022?
A: Beaded jewelry is not just a style in 2022 but it has been a fashion style for ages past.
Q: What is the most popular type of bracelet?
A: Some of the most popular types of bracelets are
Pearl Bracelets
Charm Bracelets
Chain Bracelets
Knotted Bracelets
Stacked Bracelets
Bangle Bracelets